At Physis we passionately believe in delivering the highest standard of care in the management of musculoskeletal problems.
We take time to understand the cause of your problem, so we can provide individually tailored treatment programmes that address the drivers of your condition, and match your goals and aspirations.
Our physiotherapists are experts in pain management with an average of 20 years experience. All our physios are Chartered and registered with the Health Care Professions Council and all the major insurance companies, so you know you are in good hands
We now offer a wide range of services delivered by experienced therapists across 4 locations in Edinburgh
Remote Telehealth appointments still available
Phone us or book on-line for an appointment
0131 478 4646 (all clinics)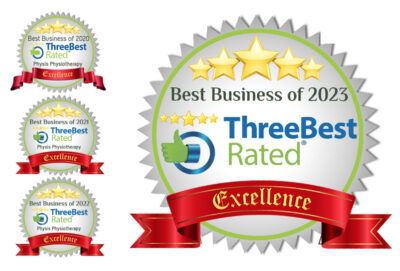 Had a referral from my work to get help with an upper back problem, and later with recovery from Sciatica. Physis provided a professional and friendly approach on both occasions, and helped me by giving me set exercises to carry out along with some physio. Darren and Ola were great at explaining the cause of the issue I was having and the best way to tackle it.
My experience with Physis is been simply life changing. Chronic pain entirely took over my life, impeding me to carry on with my daily activities and at some point even to walk and leave my flat. After my first visit I already started feeling better, Graham is been very knowledgeable, he carefully listened to my whole journey and how I got to that point, he gave me a good explanation of what is chronic pain and how it works , he then gave some very good exercises to cope with it. Visit after visit my self confidence has massively improved, and pain started going away. Graham helped me setting my goals, physical activities I wished I would have been able to do. In 5 appointments we worked together to reach these goals, and we successfully manage, the whole experience is been incredibly rewarding. I highly recommend Physis to whoever struggles with pain, in my personal experience Graham is been a saviour, I really enjoyed my appointments with him, very professional and always ready to help me.
Sophie was very attentive to my specific problem and a bit like a dog with a bone making sure I was doing the right things physically as well as thinking the right things mentally. A real tonic for me.
If you're looking for excellent physio care, I can highly recommend Sophie at Physis. I broke my ankle in December and was seriously concerned about being able to return to the active lifestyle I lead in a timely manner. Sophie listened to my concerns and set me up with a plan which has led to both a fantastic and speedy recovery. Really impressed with the support I received and delighted at my results.
I would highly recommend Physis Physiotherapy. I was treated by Val, who listened carefully to my symptoms, was very professional and hands on with her approach and her suggestions for easing my pain were spot on. She's quite a 'no nonsense' kind of person – an approach I very much appreciated – and offered excellent advice on how to move forward with my exercise regime alongside my physio treatment. At each appointment she took the time to explain what she was doing, why she was doing it and always suggested best methods of managing pain whilst helping repair the injury. After 5 sessions my pain is very much improved and now it's over to me to keep going with the exercises to continue to progress. Many thanks to Val! Excellent service!
I have worked within health for my entire career, thirty plus years & I can honestly say I have seldom met anyone with Ola's professionalism, warmth, and clinical knowledge. Her communication skills & advice were excellent. I am incredibly grateful to have been successfully treated by her, but will miss our weekly appointments. May I also commend Annie (receptionist) … they really are the perfect team! 
I have attended Physis at Craighall Road a couple of times over the past few years. I can honestly say the service from both the reception staff and the physios has been wonderful. Very friendly and welcoming. Hopefully I will now manage my aches and pains for a while now but if now I would not hesitate to contact Physis again. Many thanks to all the staff.
Ola is highly not only a highly skilled physiotherapist, she is an excellent communicator, passionate about her work. She takes great care to listen to the problems presented, and responds with precision and clarity.
I feel much better after my three visits to the physio, went in thinking it was an arthritic hip but Alex soon found out it was sciatica. Very knowledgeable & easy to discuss how to things properly. I was given stretching exercises which have really helped. If I have to back I would do happily👍 …
I have suffered with breathing issues & persistent cough for some time due to a lung condition. Darren has helped me so much with the 'breathing retraining program'. It has helped me to control my coughing to a point where it's almost stopped and the breathing techniques have enabled me to get back to living my life as before the issues started. Walking longer distances, exercising and on the whole feeling in control of my life again. I would definitely recommend Physis & Darren
I only required 2 appointments with Graham to sort out my lower back pain but I was very impressed with Graham's professionalism and also the exercise programme being sent my email means this is a very portable method of being able to do your exercises at any point in the day without either trying to remember what the exercises were or having pieces of paper to carry around. Finally, any time I called the office the staff were very helpful and efficient.
it is hard to imagine that getting help with (re)learning how to breathe properly can have such a big positive impact. I would encourage anyone who think they can benefit to go and seek help from Physis.
I loved working with Joey. I was consulted and listened to and all exercises and advice was very considered. Thank you
The level of care and professionalism from everyone at Physis is second to none. I do a lot of endurance sport and am occasionally injured or have a niggle. Having seen Graham many times over the last 20 years, I have total confidence in his approach and know I can trust him to help get me back doing what I love practically and safely. I can also see the investment in training and development so that treatment always reflects the latest evidence based knowledge and advances in science. I don't hesitate to recommend Physis, knowing you'll be in good hands (literally)!
Sophie was very professional and made sure that I fully understood my treatment at all stages, the receptionist was courteous and helpful too, all in all a very professional and well run establishment. Thank you for getting me back to work.