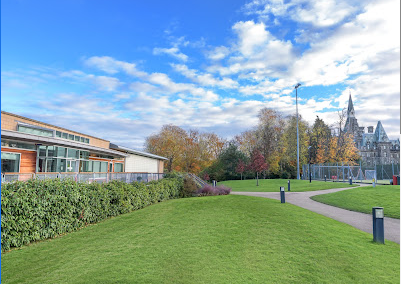 Edinburgh West Physiotherapy Clinic- Westwoods Health Club
Edinburgh West Physiotherapy Clinic
Our Edinburgh West physiotherapy clinic is based within Westwoods Health Club, which sits within the grounds of Fettes College. The clinic has a private treatment room, access to a well equipped gym with strength and conditioning equipment and a swimming pool. There is additional rehabilitation space outside in the grounds. Working with members and non-members alike the facility provides an easily accessible site for local residents.
The reception team at Westwoods will point you in our direction on your arrival.
Address:
Westwoods Health Club
7 West Woods,
Edinburgh,
EH4 1RA
What3words to get to the Physiotherapy Clinic:
Parking:
The entrance to Westwoods is opposite the main entrance to the Western General Hospital on Crewe Road South. There is plentiful free parking at the health club. Drive up to the gate and press the buzzer to access the car park. Once you have parked then walk up and around to the main health club entrance.
Buses:
16, 19, 24, 29, 37, 47, 478, 113, N37, X29, X37
Bookings:
To make an appointment at our Edinburgh West physiotherapy clinic phone: 0131 478 4646. To obtain more information give us a call or email us at:
[email protected]