Respiratory Physiotherapy
Respiratory physiotherapists provide specialist care for patients with breathing conditions. Patients may be suffering from a recent breathing disorder or a wide range of chronic respiratory conditions.
Some of the respiratory conditions we commonly see are:
Chronic hyperventilation syndrome
Management of chronic lung conditions such as COPD, asthma, and bronchiectasis
Long Covid
Your physiotherapist will undertake a detailed assessment of your condition including the history of your problem which may include when your symptoms started, what those symptoms are as well as any investigations, tests, scans already conducted and their results. But they will be interested in the specific symptoms you suffer and the way the problem has affected your life are particularly important.
Your physiotherapist will observe and listen to your breathing, assess your movement, and analyse the way your breathing is affected by movement and exercise testing.
Following your assessment, a detailed treatment/rehabilitation plan will be discussed with you about what physiotherapy may be offered to help you. The services which are provided may include:
Airway/Chest clearance techniques
Breathing retraining
Inspiratory muscle training
Mobility and strength plans
Post hospitalisation rehabilitation
Education/reassurance/support
Manual 'hands on' therapy
This may result in a short and long-term treatment plan which is individualised for each patient. The number of sessions required is influenced by several factors including the severity of your symptoms, your compliance with the treatment plan and the nature of your condition. You will be taught a range of possible exercises including some relaxed breathing techniques. Your physiotherapist will have a clearer idea following your initial consultation and it will be assessed after each session.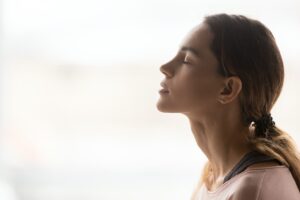 We will assist you in achieving your goals whether that is getting back to fitness/sport, improving your strength/balance, reducing breathlessness, or giving you the confidence to manage your condition independently.