Respiratory Physiotherapy
Respiratory physiotherapists provide specialist care for patients with breathing conditions. Patients may be suffering from a recent breathing disorder or a wide range of chronic respiratory conditions. Respiratory physiotherapy may involve education, technique development and exercise rehabilitation.
Some of the respiratory conditions we commonly see are:
Chronic hyperventilation syndrome
Management of chronic lung conditions. Examples are COPD, asthma, and bronchiectasis
Long Covid
What will your respiratory physiotherapist do?
Your Physis physiotherapist will undertake a detailed assessment of your condition. This will include the history of your problem and your symptoms. We will ask about any investigations, tests, scans already conducted and their results. Our team are interested in how your symptoms have affected your life and this helps us to identify your goals for treatment.
As respiratory physiotherapists, we observe and listen to your breathing, assess your movement, and analyse the way your breathing is affected by movement and exercise testing.
After your assessment we will create a detailed treatment/rehabilitation plan. We will discuss our plan with you and outline what physiotherapy may be offered to help you. The services which are provided may include:
Inspiratory muscle training
Mobility and strength plans
Post hospitalisation rehabilitation
Education/reassurance/support
Manual 'hands on' therapy
Patients present different problems
Each patient is different and will require an individualised treatment plan for both the short and long term. The number of sessions required can vary dramatically and is influenced by several factors including the severity of your symptoms, your compliance with the treatment plan and the nature of your condition. Your Physis physiotherapist will teach you a range of specialist exercises including some relaxed breathing techniques.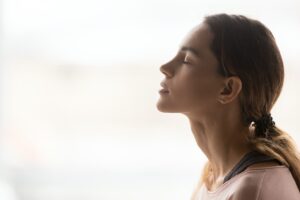 We will assist you in achieving your goals. For some patients this may begetting back to fitness/sport, improving your strength/balance, reducing breathlessness, or simply giving you the confidence to manage your condition independently.
If you would like to discuss respiratory health or would like to book an appointment at one of our four Edinburgh physiotherapy clinics, please call us on 0131 478 4646 or email [email protected].